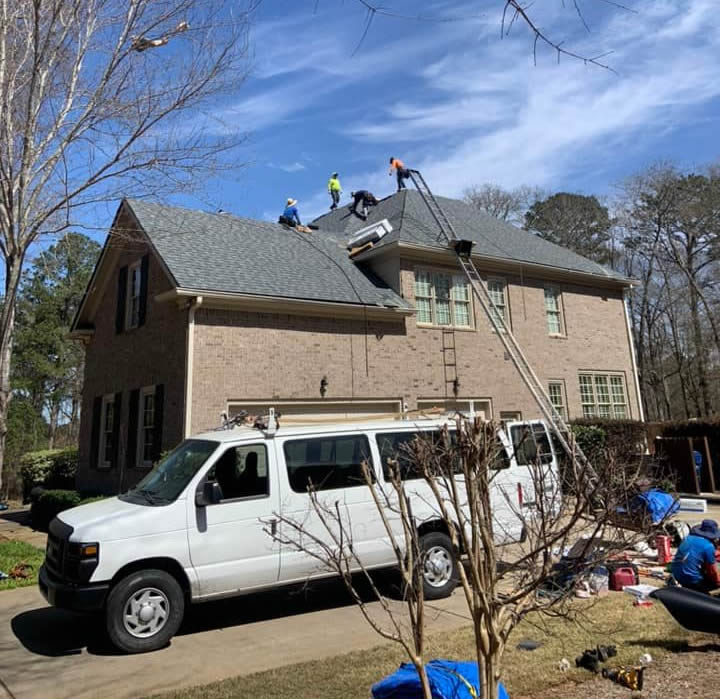 Roof Replacement in Watkinsville, GA
Over time, roofs can become damaged or worn, leading to leaks, structural issues, and other problems. That's why it's crucial to invest in professional services from experienced and skilled contractors roofing contractors in Watkinsville, GA. At Milledge Roofing Company, we provide quality roofing repair, maintenance services, and new roofing installation, as well as metal roof replacement and shingle replacement in Watkinsville, Georgia, and surrounding neighborhoods.
Increase the Longevity of Your Roof with Maintenance and Roofing Repair Services
Routine maintenance is critical for extending the life of your home's most important feature. Preventative measures like regular inspections, gutter cleaning, and removing debris can help identify and address small issues before they turn into larger, more expensive problems. A professional roof repair in Watkinsille can also help fix leaks, damaged shingles, and other issues that can compromise the integrity of your roof. By investing in regular maintenance and repair services, homeowners can avoid costly a premature roofing replacement and ensure the longevity of their roofs for years to come.
When to Consider a Roof Replacement in Watkinsville, GA
Knowing when to replace your roof can be challenging, but it's important to keep an eye out for warning signs. Typically, roofs last between 15 to 25 years, depending on the type of material used, the quality of installation, and environmental factors. Signs that it's time for a replacement include cracked or missing shingles, granules in gutters, water damage, and a sagging roof deck. If you notice any of these signs, it's best to consult professional roofing contractors in Watkinsville for an inspection and estimate. Investing in a metal roof replacement or shingle replacement in Watkinsville may seem like a large expense, but it's necessary to maintain the safety and value of your property.
Reasons to Hire an Experienced Roofer
A professional has the necessary knowledge and expertise to identify any underlying issues with your roof that someone without proper training may miss. A seasoned roofer will also know all of the current standards and regulations to ensure that your property is in compliance with all relevant codes. Ultimately, investing in professional services can save you time, money, and stress in the long run.
Are You Searching for Reliable Roof Repair in Watkinsville, Georgia?
Choosing the right roofing service provider can make all the difference in ensuring the safety and longevity of your roof. At Milledge Roofing Company, we take pride in our experienced team who bring their knowledge, expertise, and attention to detail to every project they undertake. We understand that a roof is not just a structure, but an important investment in your home or business. That's why we use only the highest quality materials and techniques to ensure that your roof is built or repaired to last. When you choose us, you can trust that your roof is in good hands every step of the way. Get in touch with our friendly staff for more information about our services or to schedule a time for your roofing installation, roofing replacement, or roof repair in Watkinsville, Georgia, or another nearby location.