Shingle Replacement & Installation
If you've got a roof over your head, then it's likely shingle roofing. Though shingles can be made from different materials such as asphalt, wood, metal, or composite materials, asphalt shingles are the most common roofing material in North America. In any case, shingle roofs are prone to wear and tear. Catching issues early can mean getting away with a quick shingle repair, but ignoring warning signs can allow issues to spiral into widespread damage.
Whether you need a quick shingle replacement or a regional or total replacement, the professionals at Milledge Roofing are ready to help. Call now to speak with a live member of our team.
Keep Your Eye on Your Investment
A home purchase is the largest single investment for most people, and putting a roof over your head involves exactly that – a roof. The roof protects the rest of your home from rain, snow, hail, and all sorts of elements and debris. Leaking roofs can cause extensive damage, and a damaged roof can expose you to a host of other threats. Keep an eye on your investment and regularly inspect the roof for:
Shingles that are curling or buckling at the edges,
Cracked or broken shingles,
Missing shingles,
Granules of asphalt or other materials in the gutters or downspouts,
Algae, moss, or mold growth on the exterior or interior of the roof,
Water leaks or water stains.
If you observe any of these tell-tale signs of trouble, then address them as soon as possible. Roofing is dangerous and physical work. For those who would rather hire a roofing professional, there's Milledge Roofing. Our roofers are uniformed, experienced, and equipped with the proper tools and safety gear to get the job done safely, quickly, and affordably.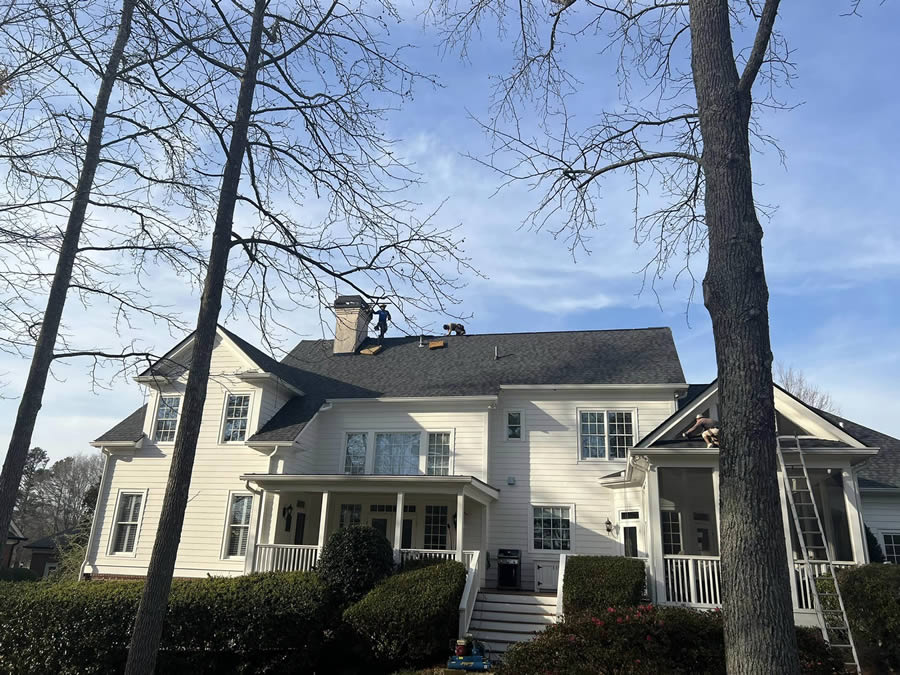 Hire a Roofer for Quick Repairs or Shingle Replacements
It's important to act quickly when you notice damaged or missing shingles. The average asphalt shingle roofing has a lifespan of around 25 years, but neglecting maintenance can cut that life expectancy short. Don't wait for rain, hail, and other elements to chip away at your roof's structure. Keep your roof's first line of defense in optimal shape by repairing or replacing shingles without delay!
The roofers at Milledge Roofing Company can come out to your location for quick repairs as soon as possible. We are also happy to schedule an appointment for a more convenient time.
Is It Time to Replace the Whole Roof?
We can only stand up to the forces of mother nature and father time for so long. Eventually, repairs become recurring, and those bills add up quickly. After some time, a new shingle installation becomes the cost-effective option. Some homeowners even replace their roofs early on, whether that's to upgrade to a new type of roof or to simply improve the curb appeal of the property.
If it's time for a new roof, and you want to hire roofing specialists with proven experience, then call the professionals at Milledge Roofing. Knowledgeable representatives are on standby to address any of your questions or concerns. We are happy to schedule an on-site consultation or pick a day to get started on the work.