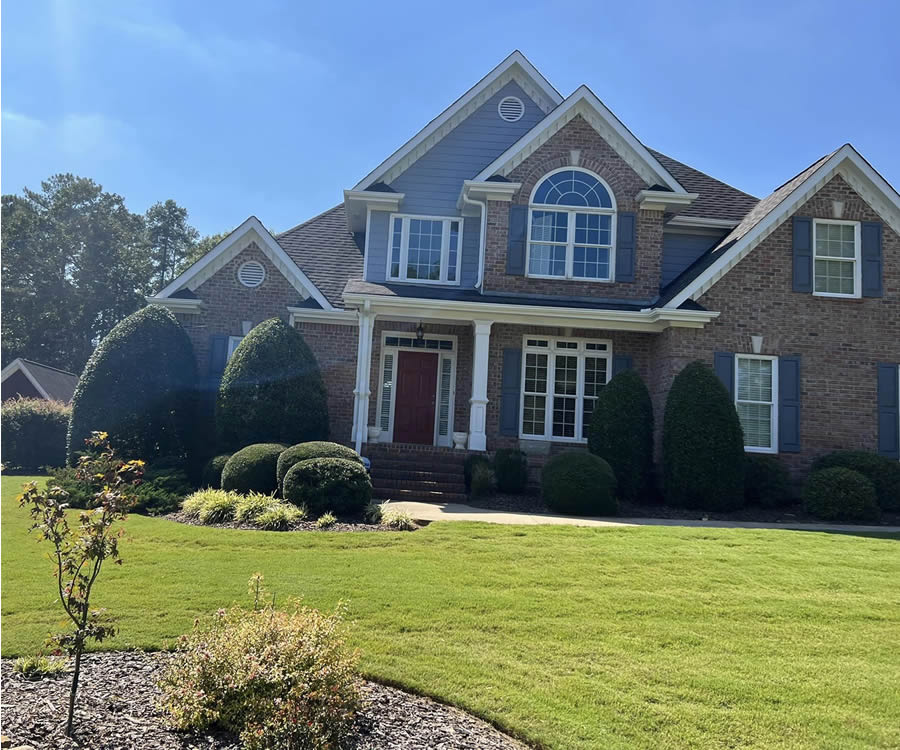 Roof Replacement in Jefferson, GA
In a world of unpredictable weather patterns, having a sturdy and functional roof over your head is crucial to protect your home or business. Your roof is your first line of defense against harsh elements such as wind, rain, hail, and snow. A well-maintained roof not only provides protection but also adds to the aesthetic value of your property. Jefferson, GA residents who notice missing or cracked shingles, an uneven roofline, or water leaks during rainfall are invited to call Milledge Roofing Company for professional roof repair in Jefferson, GA. We have you covered with everything from a shingle replacement to a complete roof replacement in Jefferson. Call Milledge Roofing now to speak with a live representative.
Signs of a Faulty or Damaged Roof
There are several signs that your roof might be faulty or damaged. The most obvious sign is water stains or leaks in the ceiling or attic. Other signs of a damaged roof include shingles on the ground or a significant amount of granule loss from the shingles. A sagging or uneven roofline is another indicator that your roof might need professional attention. Finally, if you notice an increase in your energy bills, it could be a sign that your roof is not adequately insulated. Poor insulation can cause air leaks and significantly increase your energy bills. If you notice any of these signs, it's important to seek professional roofing repair services to address the issue before it causes more significant problems. Call Milledge Roofing Company to schedule a convenient appointment or have a professional roofer dispatched to your location as soon as possible.
Opt for Top-Tier Roofing Services
At Milledge Roofing Company, we understand the importance of a sturdy and functional roof. That's why we invest heavily in training our roofing contractors in Jefferson. Our team of experienced professionals uses state-of-the-art equipment and top-quality materials to provide the highest level of service to our clients. We pride ourselves on our attention to detail and commitment to customer satisfaction. Whether it's a minor shingle replacement in Jefferson or a major roofing replacement, we are dedicated to getting the job done right the first time around. With our roofing repair services, you can be confident that your roof will be back in top shape in no time.
Is Your Roof Damaged Beyond Repair?
In some cases, roof repair might not be enough, and a roof replacement might be the only worthwhile option. Our team can help you decide whether a shingle or metal roof replacement is the best option for your property. Shingle replacement is a cost-effective way to restore the appearance and function of your roof. Our experts can help you choose from a variety of shingle options that fit your style and budget. For those looking for a more durable and low-maintenance option, metal roof replacement is an excellent choice. Our team can help you choose the right metal roofing option for your needs and handle the roofing installation quickly and efficiently.
Call Milledge Roofing Company NOW
A faulty or damaged roof can devastate your home and personal property. You don't have to wait days to have it repaired. Call Milledge Roofing Company NOW to speak with a live member of our team.