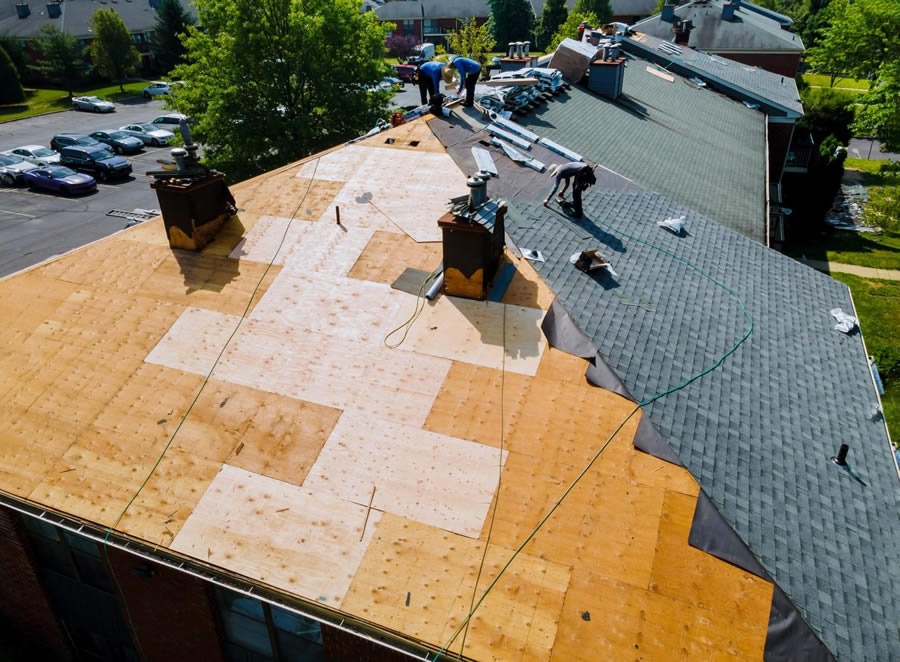 Roof Replacement in Madison, GA
A solid roof plays a crucial role in protecting your family, possessions, and investments. Whether you're dealing with a minor leak or facing the need for a complete roof replacement, call Milledge Roofing Company. We're here to provide you with the information and resources you need to make the best decisions for your home. We offer a wide selection of premium services including roofing replacement, roofing installation, and roof repair in Madison, Georgia, and surrounding areas. Our team of experienced professionals uses only the highest quality materials and the latest techniques to provide you with a roof that is both durable and aesthetically pleasing.
Common Roofing Problems and How to Fix Them
When it comes to roofing problems, there are a few issues that homeowners tend to encounter more frequently than others. These may include leaks, damaged or missing shingles, and improper installation or ventilation. If you notice any signs of a problem, such as water stains on your ceiling or missing shingles, it's important to address the issue as soon as possible to avoid more extensive damage. Depending on the nature and severity of the problem, a professional may recommend a variety of solutions, ranging from a minor roofing repair to a complete metal roof replacement or shingle replacement in Madison, GA. By taking care of these common roofing problems as soon as they arise, you can help protect your property and extend the life of your roof.
Understanding the Process of a Roofing Replacement
Replacing a roof can be a daunting task for homeowners, but understanding the process can help ease some of the stress. The first step is typically a thorough assessment and inspection of your current roof to determine the extent of the damage and whether a roof replacement in Madison is necessary. From there, an experienced roofer will work with you to choose the best materials and design, taking into account factors such as climate, budget, and aesthetic preferences. Once the plan is in place, the old roof will be removed and the new materials will be installed. Throughout the journey, roofing contractors in Madison will keep you informed of progress and address any concerns or questions you may have. By choosing a reputable and experienced roofer, you can ensure that your replacement is completed efficiently, safely, and with the highest quality standards in mind.
How to Choose the Right Material for Your Roofing Installation
Choosing the right materials is an important decision that can impact the longevity and overall performance of your roof. There are a variety of materials to choose from, including asphalt shingles, metal, tile, and slate, each with its advantages and disadvantages. When selecting a material, factors to consider may include climate, style, budget, and durability. For example, asphalt shingles are a popular and affordable choice for many homeowners, while metal roofing is known for its durability and energy efficiency. Reputable roofing contractors in Madison can help guide you through the selection process and provide expert advice on which material is best suited for your unique needs and preferences.
Do You Need a Metal Roof Replacement or Shing Replacement in Madison, GA?
At Milledge Roofing Company, we understand that your home is one of your biggest investments, and we are committed to providing the highest quality roof replacement and roof repair in Madison, Georgia, and surrounding communities. With our expert team of roofing professionals, we have the knowledge, skills, and experience to address a wide range of problems and ensure that your roof is functioning at its best. Contact us today to learn more about our services or to schedule an inspection, maintenance service, repair, or shingle replacement in Madison, GA.