Roof Repair Services
No matter the cause, roof damage presents a serious issue for residential and commercial property owners. Left untreated, even minor roof damage poses the risk of becoming dangerous and expensive to repair.
Fortunately, our roof repair experts know the steps to take to get your roof back in shape. If you want dependable, budget-conscious roof repair services in Bogart, GA, and all nearby towns, we have you covered at Milledge Roofing Company. Call today for a free inspection and estimate.
Benefits of Choosing Roof Repair Experts
No matter the extent of your roof repair needs, calling in the professionals pays off. Remember, DIY roof repair jobs pose significant risks for property owners. Roof repair involves climbing ladders, safety equipment, heavy tools, and other specialized hardware with which roof contractors have first-hand experience.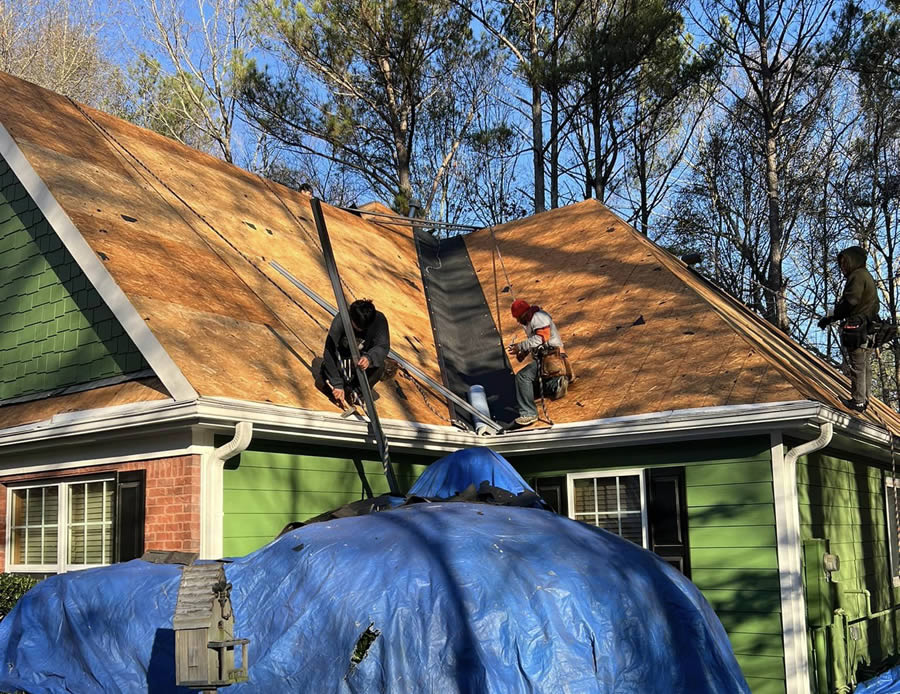 Roof repair experts also carry insurance and service guarantees that back up their work. Property owners who attempt DIY roof repair jobs must pay for their materials and labor and their own mistakes should any occur.
Calling in the roof repair pros from Milledge Roofing Company saves property owners time, money, and risk. Don't take on a roof repair job alone. Call our staff to schedule your estimate as soon as possible.
Know the Signs
Several signs point to the need for roof repair services. Call Milledge Roofing Company for an inspection today if you see any of the following:
Wet stains on the ceiling
Peeling paint on ceilings or walls
Swelling or buckling in the ceiling
Noticeable missing shingles or damaged spots on the roof
Give yourself peace of mind by getting ahead of roof repairs with a professional inspection. Reach out to our team of roof repair experts by calling Milledge Roofing Company at 706-391-6564 today.