Roof Replacement in Commerce, GA
Your home is more than just a place to live. It's a sanctuary, a place where you can relax, spend time with your family, and create lifelong memories. But to fully enjoy your home, you need a sturdy and functional roof. If you notice cracked or missing shingles, leaks or dripping during rainfall, or a dropping roofline, then it might be time to call Milledge Roofing Company for a professional roof repair in Commerce, GA. Our uniformed roofing contractors in Commerce can also deliver top-tier roofing replacement and installation services. Call now to schedule a convenient appointment.
When to Call a Roofer?
They don't call homeownership "putting a roof over your head" for nothing. The roof of your home has you covered from rainfall, hail, snow, and other debris 24/7, 365 days a year. A well-maintained roof keeps your home dry, protects your family and belongings from the elements, and enhances your home's curb appeal. A faulty or damaged roof, on the other hand, can lead to a host of problems, including leaks, water damage, mold growth, and even structural damage. Still, the roof is an often-overlooked aspect of the home. So, when do you know when to call a professional roofer to take care of roofing repair? Here are some warning signs to watch out for:
Cracked or missing shingles
Water stains on your ceiling or walls
Leaks or drips during rainstorms
Sagging or drooping roofline
Granules in your gutters or on the ground around your home
Higher than usual energy bills
If you notice any of these signs, it's vital to address them promptly. Delaying repairs or shingle replacement can lead to further damage and higher costs down the road. Call Milledge Roofing Company today to schedule a convenient appointment.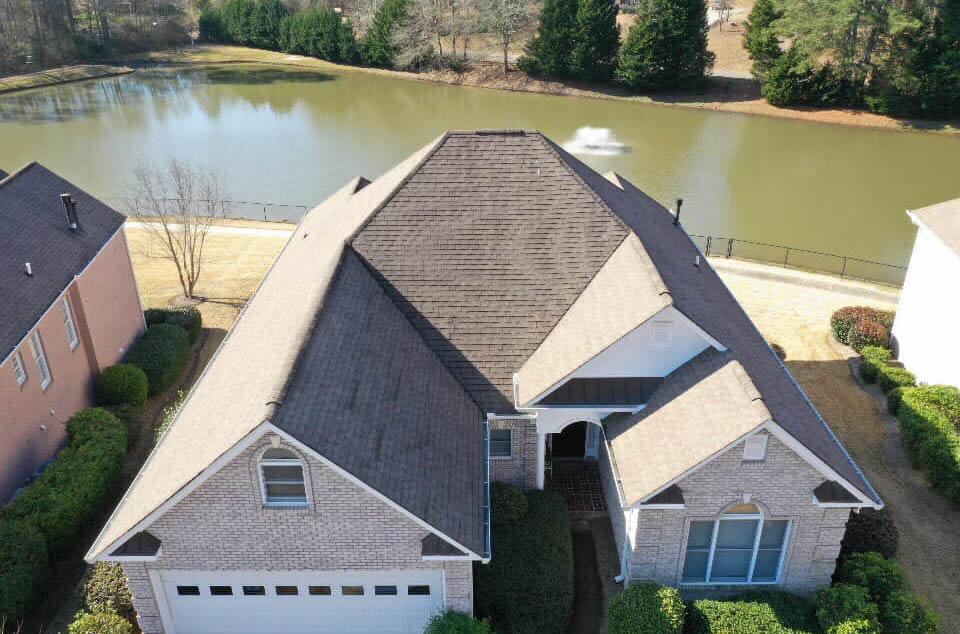 When to Replace the Roof of Your Home?
A professional roofing installation can last 30, 40, or even 50 years depending on the quality of the materials as well as the frequency of maintenance. If your roof is beyond repair or nearing the end of its lifespan, it may be time for a roof replacement in Commerce. Milledge Roofing Company offers a variety of shingle and roof replacement options to fit your budget and style, from asphalt shingles to a metal roof replacement. Our expert team can help you choose the right materials for your home or business, and install your new roof quickly and efficiently. Whether you choose traditional asphalt shingles or a more modern metal roof replacement, we use the highest quality materials to ensure your new roof will last for years to come.
Experiencing Roofing Issues? Call Milledge Roofing NOW
Whether you need a quick shingle replacement in Commerce or a complete roof replacement, the professionals at Milledge Roofing Company are always ready and willing to help. Our knowledgeable team is on standby to take your call and offer a quick consultation. We are happy to schedule a flexible appointment or arrange an emergency dispatch to your location as soon as reasonably possible! Call Milledge Roofing Company NOW to get started!