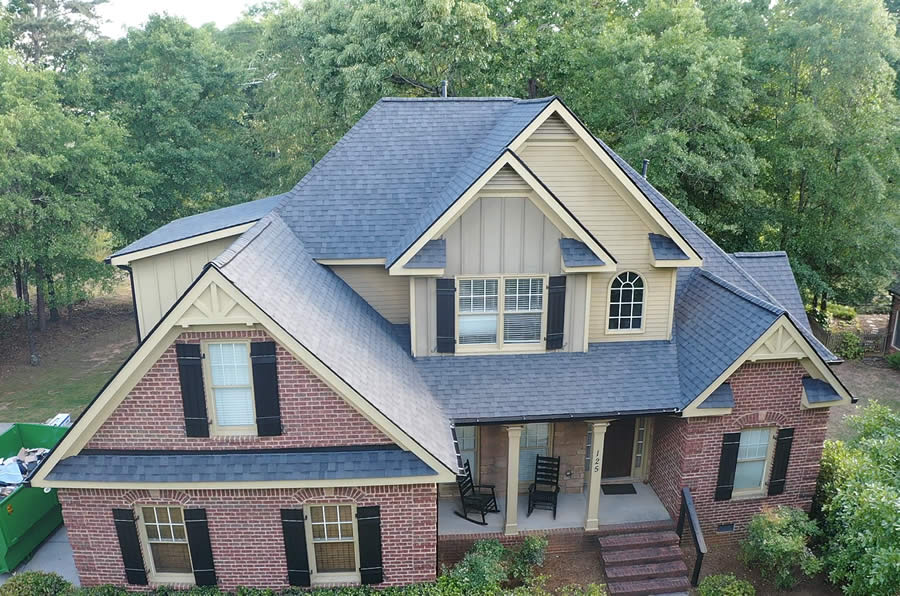 Roof Replacement in Bogart, GA
When it comes to taking care of your home, few things are as important as having a sturdy and reliable roof over your head. At Milledge Roofing Company, we understand just how crucial it is to have a dependable roof that can stand up to the elements and protect your family and belongings. We offer a range of services including roofing repair, roofing installation, metal roof replacement, and shingle replacement in Bogart, Georgia, and surrounding neighborhoods. Our offerings are designed to provide you with the peace of mind that comes with knowing your roof is in good hands.
How Weather Affects Your Roof and When to Schedule a Roof Repair in Bogart, BA
The weather can have a significant impact on your roof. As you know, roofs are exposed to the elements and must withstand rain, wind, snow, and other harsh conditions. The following are some of the most common types of weather damage:
Hail - Hailstones are small balls of ice that can cause significant damage to shingles if they strike them at high speeds. The result is often chipped or cracked materials and if severe enough, could require the need for shingle replacement in Bogart.
Wind - High winds can blow off pieces of roofing materials like tiles or shingles if they're not properly secured by fasteners.
Water Leaks - All roofs will eventually leak at some point due to age or wear and tear on their components.
Ice Dams - Ice dams form when water accumulates behind them during cold winter months.
If you notice that bad weather has caused deterioration or damage to your roof, then it's time to schedule an inspection with trusted local roofing contractors in Bogart, GA. Fixing minor issues now can help you avoid a premature roofing replacement in the future.
Tips for Extending the Lifespan of Your Roof
Your roof is a significant investment, so it's important to ensure it lasts as long as possible. Here are some tips for extending the lifespan of your roof:
Keep Your Gutters Clean: Clogged gutters can cause water to back up onto your roof, which can lead to leaks and damage. Clean your gutters two to four times a year to prevent this from happening.
Trim Overhanging Branches: Trees that hang over your roof can drop branches, leaves, and other debris, causing damage.
Inspect Your Roof Regularly: Regular inspections can help you catch small problems before they turn into big ones.
Address Leaks Immediately: If you notice a leak, don't wait to have it repaired. Even small leaks can cause significant damage over time.
Hire a Professional Roofer for Routine Maintenance: It's a good idea to have your roof inspected and maintained by a professional at least once a year. They can identify any potential issues and make sure your roof is in good condition.
Why Hire a Qualified Roofer?
When it comes to roofing services, it's always best to hire qualified roofing contractors in Bogart. An improper repair or roofing installation may result in subpar workmanship or even cause further damage to the property. An experienced professional has the knowledge and training needed to handle any roofing issue, whether it's a minor repair or a full metal roof replacement. They are also equipped with the right tools and materials, ensuring that the work is done efficiently and effectively.
Have You Been Looking Online for Reliable Roof Repair in Bogart, Georgia?
If you're struggling with roof damage, call Milledge Roofing Company. Our team of expert technicians has years of experience in the industry and is equipped with the latest tools and techniques to handle any roofing project. We pride ourselves on using only the best materials to ensure the longevity and durability of your roof. When you choose us, you can rest assured that you're getting the best service and value for your money. Contact our office for more details or to schedule an appointment for your next roof inspection, repair service, or roof replacement in Bogart, Georgia, or another surrounding location.